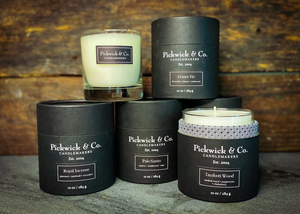 Small-batch candles, hand poured using fine perfumes and essential oils.
Known for our clean, honest single note florals as well as complex, layered fragrances, Pickwick & Co. continues to push the envelope to offer the finest fragrance portfolio in the marketplace today. Enjoy.
Shop Now
Limited Time Only
Love Story No. 87
Fresh Florals + Bergamot + Musk
Limit 4 per order.